Massage Therapy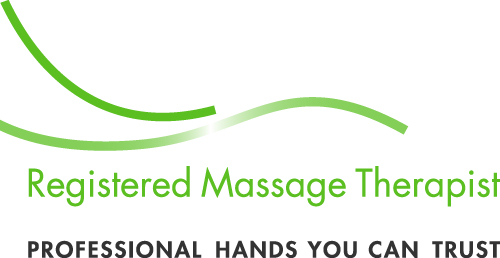 Book an appointment for a massage therapy treatment and discover all the healing benefits that can restore balance and vitality to the whole body. Massage is an effective tool for relaxation, control of pain (chronic or acute) as well in the reduction of the effects of stress. It can also have preventative benefits for the body, increase circulation leading to better tissue health and diminishing the chances of injury or dysfunction.
A Massage Therapy treatment, through manipulation of the soft tissues of the body, affects the circulatory, muscular and nervous systems. This in turn affects all the systems of the body to restore balance and vitality to the whole person.
It can be used in the treatment of sprains and strains, tendonitis, overuse injuries to muscles and joints, arthritis, whiplash,
headaches, respiratory conditions as well as other conditions. Massage can also have preventative benefits for the body. Muscles become more relaxed and flexible. Circulation is increased leading to better tissue health and diminishing the chances of injury or dysfunction. With Massage Therapy as part of your health program, awareness of the body is increased and management of tension and stress becomes easier.
The benefits of Massage Therapy during illness are significant.
• Relief of symptoms caused by surgery, radiation and chemotherapy
• Pain reduction and control
• Improved quality of scarring, reduction of discomforts associated with scarring
• Improved mobility, lessening of secondary musculo-skeletal effects
• Relaxation and reduction of stress and anxiety, with a variety of potential related benefits to healing and immune functions
Pregnancy & Infant Massage
Massage is a wonderful way to relax, increase your energy and relieve muscular discomfort as your body changes through each trimester of pregnancy. It can also offer support in preparing for labour.
As well, we can teach you simple, nurturing massage techniques to use with your baby. Massage has been shown to not only relax infants but also help improve sleeping patterns, digestion and growth.
Sports Massage
Sports massage is designed to improve performance, prevent injury and speed recuperation from injury. Sports massage helps by increasing the removal of metabolic wastes such as lactic acid as well as increasing blood circulation leading to decreased muscle soreness and reduced healing time.
Sports massage can be used prior to an event to prepare the body or after an event to help reduce recovery time and address any injuries. Between events sports massage can address muscular imbalances that may be contributing to long term injury.
Hot Stone Massage
Hot Stone Massage therapy is the ultimate stress relief and relaxation treatment. It is considered a specialty massage where the therapist uses small heated stones as an extension of their hands. The smooth volcanic basalt rocks are used because of their ability to retain heat . Along with being deeply relaxing, it can help warm up tight muscles to further increase healing. You will enter a state of calmness and relaxation, as your tension, stubborn knots, and daily stresses melt away.
Cupping Massage
Cupping Massage brings the ancient art of cupping to the modern day practice. This modality allows for a unique approach to the fascia and body fluids. Cupping has an ability to affect deeper tissue, remove fascial restrictions, and increase range of motion. Cupping can help with scars, fascia, joints, trigger points, muscle imbalances and pain.